Nancy Davis – Owner/Broker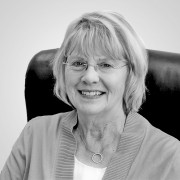 Nancy Davis knows Sitka Real Estate. As a REALTOR for over 17 years, she has assisted in all types of real estate transactions; from commercial properties, to single family home sales, island properties and multi-family homes.  Before becoming a licensed REALTOR in 1998, Nancy worked in banking for over 30 years. Her strong background in financing homes has proven to be an added benefit to her clients. In May of 2001, Nancy decided to branch out on her own and became the owner and broker of Davis Realty. Nancy, along with her experienced team, strive to offer her clients expert advice, superior service, and great marketing.
Nancy Davis has lived in Sitka for over 50 years and along the way she has developed many strong personal and professional relationships in this tight knit community.  She prides herself on her straight-forward approach in handling all her clients' needs.
Currently serving on the
Alaska Real Estate Commission as Chair, Member of National Association of Realtors, Former President and current Board Member of Sitka Economic Development Association, 2012 Southeast Alaska REALTOR of the Year, 2004 Recipient of the Sitka Chamber of Commerce Cossack Cap Award, Member and past President of the Sitka Chamber of Commerce
Previously Served on
Alaska Airlines Community Advisory Board, Board of Center for Community, Board of Sawmill Creek Industrial Park, Served on the Sitka Tribal Enterprise Board
Kerri O'Toole – Licensed Real Estate Agent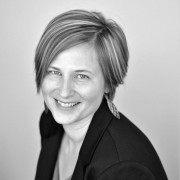 Kerri O'Toole has lived in Sitka for over 12 years.  Originally from Western Montana, she has her Business Degree through the University of Montana with a specialty in Marketing.   She began her work with Davis Realty in 2007 as a Marketing Associate.  Over the years, she has become very familiar with local real estate.  In January 2015, Kerri got her Real Estate License and went straight to work representing both buyers and sellers.  She is dedicated to accomplishing the goals of her clients.
Kerri also owns and operates her own marketing and design business , Tidal Creative, which she started in 2009.  Over the years she has assisted many established local companies and new start-ups with branding, web development, graphic design and more.
Kerri likes to go hiking, camping, kayaking, and fishing with her husband and two young boys.  She enjoys spending time in the garden and on DIY projects in her own home.